Integrate Forms with Salesforce
DynoForms supports real time, two-way integration with Salesforce. For example you may have a drop down list in your form that you want to populate with a list of Accounts from Salesforce. Or you may want to create a new Account as a prospect from a form filled out in DynoForms.

DynoForms is the most economical solution for integrating robust forms with Salesforce. Our closest competitors are 4-8 times the cost of DynoForms. And our simple pricing model is for unlimited forms and unlimited integration.

Pulling data from Salesforce
With a configurable DynoForms Adapter to communicate with Salesforce, you can configure a form to pull data from Salesforce and even search and sort the data as it is being pulled from Salesforce into your form. You can even combine several fields from Salesforce into a single field in your form, such last and first name separated by a comma for example.

Pushing data into Salesforce
When a form is submitted from DynoForms, the data can be used to create new objects within Salesforce. For example, you might have a form to gather prospects at a convention and for each prospect captured you could create an "Account" object with type defined as "Prospect". Or you might simply create a new Lead object in Salesforce. DynoForms can even link new objects when created in Salesforce such as a "Contact" object linked with an "Account" object. Our simple online data mapping tool allows you to easily explore all of your available objects in Salesforce and map form fields to Salesforce object fields, drastically simplifying Salesforce integration. You can even have DynoForms transform data as it creates new Salesforce objects.

Eliminate paper, improve efficiency and increase time for work for your workers and crews. DynoForms is a mobile and web solution that streamlines every aspect of a worker's job in gathering, managing and sharing of important data through mobile forms. Proven already in the multiple industries like healthcare construction, transportation and others, DynoForms is the fastest way to capture, manage and share critical data and information all on one device. We have over 250 million forms to prove it!

Example - Select a Salesforce object: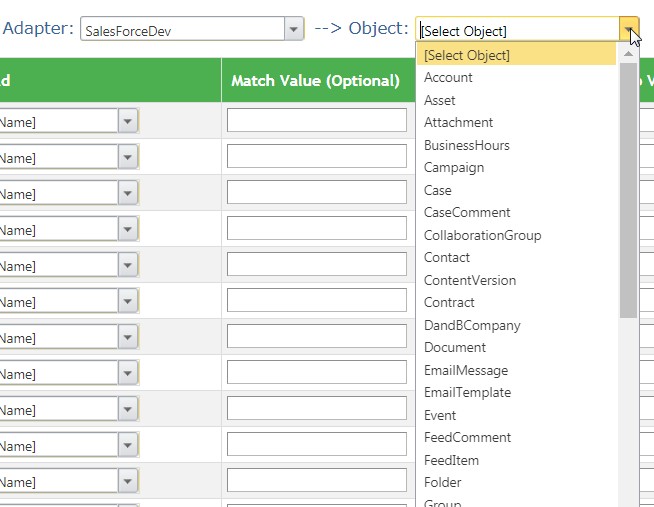 ---
Example - Select a Salesforce field: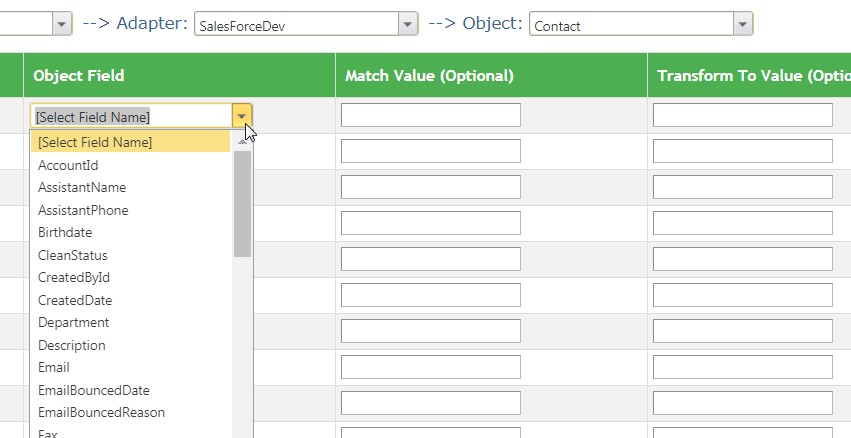 Want to Learn More?


Want to see DynoForms live? Or do you need expert advice on mobilizing your business? We are here to help! Let us demonstrate how DynoForms can quickly transform your business. Please contact us at info@dynoforms.com and we will setup your free consultation with an expert.