Data Capture

Replace paper forms with mobile forms in minutes. Text boxes, drop down lists, dates and times, checkboxes, radio buttons, toggle switches (yes/no), slider ranges (1-10, etc.), photos, bar codes, signatures, drawings. Custom validation can be added for any field.

Native Mobile App

DynoForms runs as a native mobile app on iOS or Android smartphones and tablets to make filling out mobile forms in the field fast and easy.

Web Forms

The same mobile forms available on your mobile device are also available as web forms running on any standard browser. You can even embed our web forms into your own web site or mobile apps. We can even host a site for you to contain your logo and all of your forms available to fill out.

Dispatch Forms

Start a form from the Web Management portal, partially fill out the form and immediately dispatch the form to a mobile user. The mobile user will be alerted they have a dispatched form in their drafts folder to complete.

GPS and Time Stamps

All mobile forms capture GPS coordinates and datetime information. Integrates with Google Maps so managers can see exactly where mobile forms were filled out. Easily confirm job location and time of arrival.

Photo Capture

Mobile forms can capture photos to be used for inspections, audits, verification, etc.

Barcode Scanning

Easily scan QR and barcodes to capture data within your mobile form.

Signature Capture

Capture a digital signature using your touch screen of your mobile device.

Drawings

You can sketch a drawing on a blank screen or overlay an image to draw upon using your touch screen of your mobile device.

Voice to Text

Use your mobile device's built-in voice-to-text feature to enter form data directly in your mobile form with no typing necessary.

Charts and Graphs

Create powerful mobile dashboards! No competitor can match. Display information in forms via charts and graphs to include bar charts, pie charts, line charts, donut charts, bubble charts, candlestick charts and more. Mobile forms can be more than data capture, they can also serve as management reports, business calculators and data information tools.

Upload a Database

Upload your own databases (e.g. product catalogs, customer databases, etc.) to integrate into your mobile forms. Provide search and lookup capabilities in you form to search your database and automatically fill out form fields from search results.

PDF Document Integration

If you have existing PDF forms that you want automatically filled out from a mobile form, our PDF integration tool makes this easy. Create easy-to-use mobile forms with DynoForms and let our software automatically fill out PDF documents and email them to you.

Excel Export

Search, filter and sort form data that has been submitted and then export to Excel through our online Web Management Portal.

Email Integration

Have mobile form data that is submitted emailed to any email address.

Email Routing

Send submitted forms to different email destinations based on specific data entered into any form field. Our email routing service allows you to build custom workflows for your organization via email.

Offline Mode - Mobile

DynoForms will allow you to work completely offline if you don't have an Internet connection. You can fill out mobile forms in offline mode and when you have an Internet connection DynoForms will automatically upload your forms.

Online Form Builder Tool

Our online form builder tool allows you to create mobile forms fast and easy with no software to install. Everything runs within a standard browser. Create your own custom forms in minutes with our intuitive drag and drop interface. View, run and test your mobile forms online and see exactly how they will look on mobile devices before publishing them to your workforce.

Custom Scripts/Business Logic

Creating mobile forms requires no programming. However, we provide a powerful online script editor to add scripts to your forms for field validations, calculation of fields, dynamic business logic, showing and hiding of form fields, calling web services and just about anything else you can imagine. Transform your static forms into dynamic mobile applications through simple JavaScript that runs on all platforms and devices. Great for developers who want to build custom apps.

Web Services API

Integrate DynoForms with your existing back office systems to include ERP, CRM, accounting and any other software systems. Our REST Web Services API's allow you to perform detail searches or export form data in XML or JSON format. We also provide a "create user" API so that you add users to DynoForms at the same time you add users to other software systems. This allows you to synchronize usernames and passwords.

Reports

Our online web management portal allows you to search, sort and filter form submission data and export to Excel for reporting and analytics. Or use our Web Services API to import data into your own analytical tools.

FREE TRIAL

No Risk Free Trial. $14.95/user/month/unlimited. Mobilize your business in minutes, not days or weeks.
Work Tasks on Mobile
View Task and Customer Information
Get turn-by-turn directions in Maps
Update Task Progress
Launch Form from Task
Close Task and Update Scheduler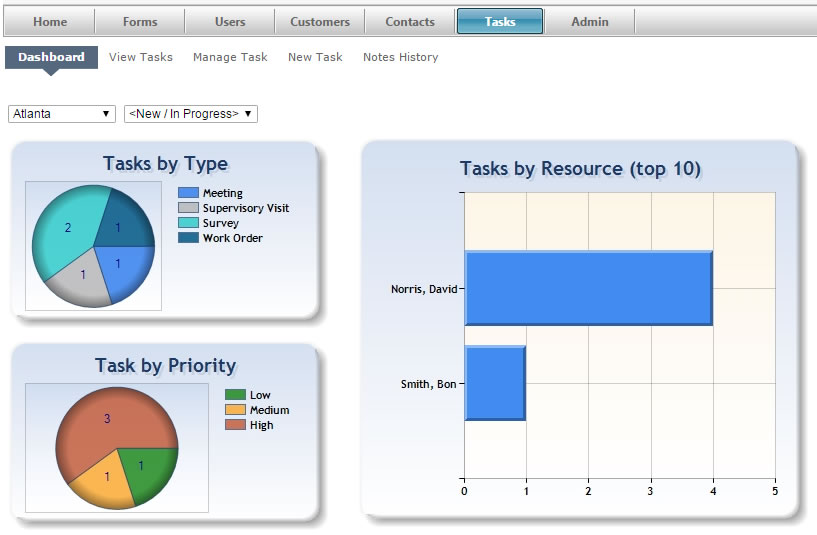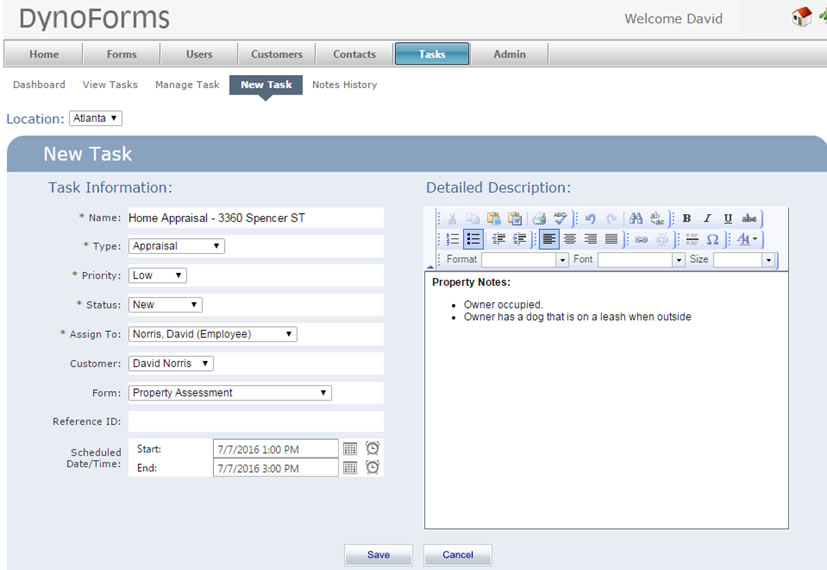 Manage Tasks Online and Dispatch to Mobile
Schedule Tasks (jobs) to be dispatched to mobile users
Tasks can be assigned priority
Tasks can be assigned custom types (appraisal, work order, etc.)
Online Calendar view for team schedule
Task Progress can be updated in real time
Task progress alerts also sent via email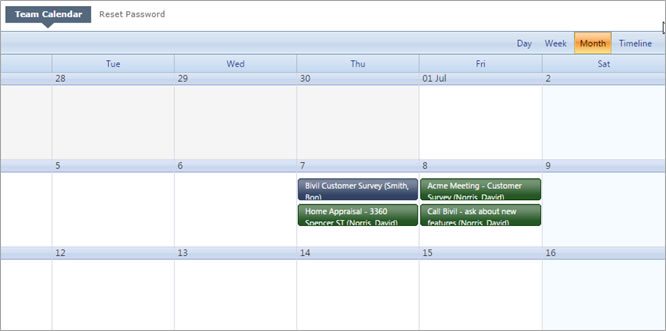 | | |
| --- | --- |
| Next -> Read about Customers | |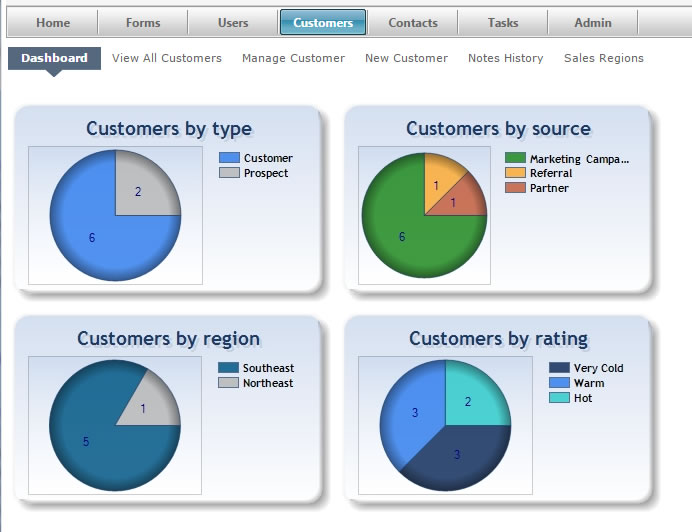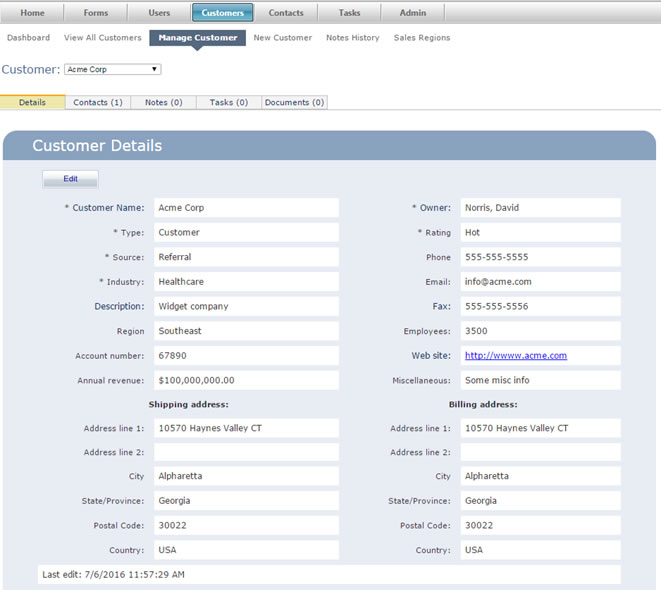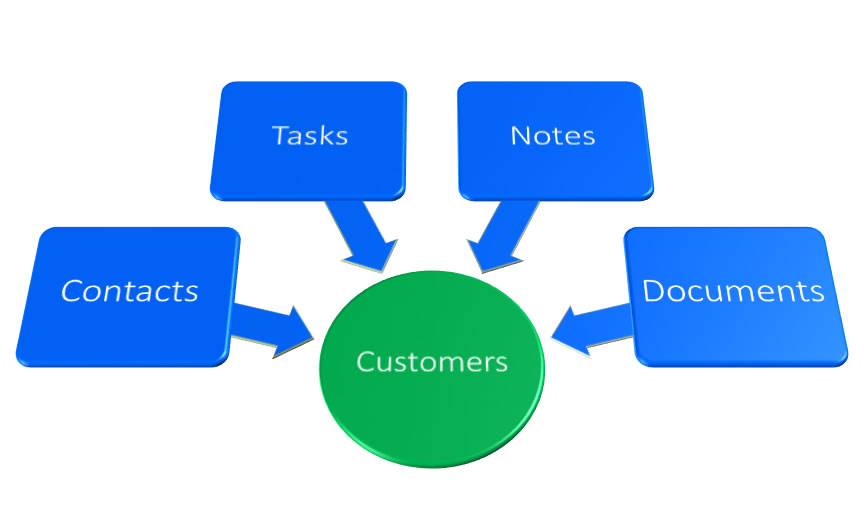 Manage customers, prospects, partners and associated information in one place:
Create Tasks against customers - dispatch tasks with customer information to mobile users
Keep detailed customer history with Notes
Upload customer documents which are automatically versioned
Associate multiple contacts with customers
Set dates and reminders for your next customer call
Export customer list to Excel
Import customers from Excel
Export any contact into your favorite email program with a single click
Segment customers by sales regions, types, marketing source, etc.
Rate your customers from hot to cold
| | |
| --- | --- |
| Next -> Read about Workflow | |

Guide Mobile Users through Specific Business Processes:
Forms can be "chained" together to support specific workflows
Static and dynamic workflows are supported
Workflows can be created based on data entered into forms
Forms and workflows can be configured to automatically launch on login or logout
Workflows are easily created through scripting
| | |
| --- | --- |
| Next -> Read about Mobile Dashboards | |
Bring powerful Dashboards to your mobile users:
Provide instant insights and actionable data through visual dashboards
Completely customizable to your business needs
Data is real time and on-demand
No competitor delivers both mobile forms and mobile dashboards like DynoForms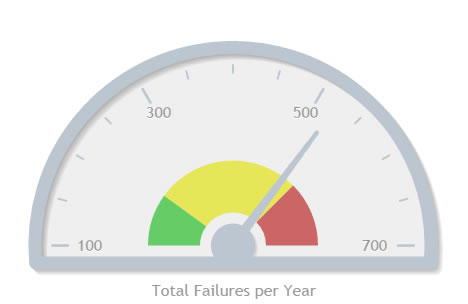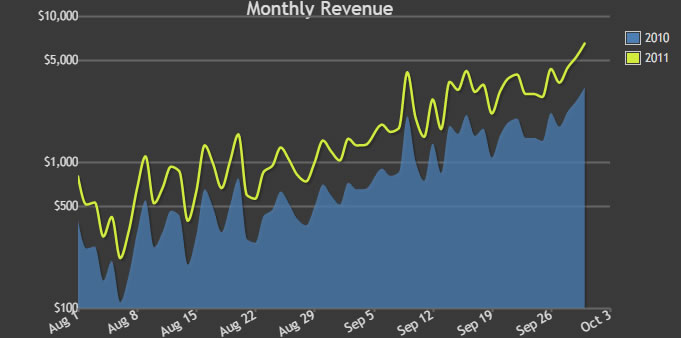 Wide range of customizable and visual charts available:
Bar Charts
Pie Charts
Donut Charts
Bubble Charts
Line Charts
Meter Gauges
Candlestick Charts
Radar Charts
Area Charts
Mekko Charts
Probability Density Function Chart
Pyramid Charts
Waterfall Charts
Bezier Curve Plots
Block Plots
Engel Curves
Lorenz Curves
Want to Learn More?


Want to see DynoForms live? Or do you need expert advice on mobilizing your business? We are here to help! Let us demonstrate how DynoForms can quickly transform your business. Please contact us at info@dynoforms.com and we will setup your free consultation with an expert.